EXTERIOR PAINTING ZERO VAT SPRING - SUMMER 21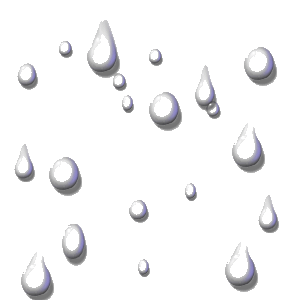 THE REVOLIUTONARY DRYONIC PAINT SYSTEM
We are proud to be an approved applicator of STO DRYONIC. This innovative new paint uses a technology borrowed from nature which allows it to both repel water and channel it away at the same time.
Natural protection against algae and fungi
With StoColor Dryonic, dew and rainwater easily runs off leaving the façade to dry in no time at all – and in any climate. This is achieved with the drainage effect from the combination of a water-repellent surface and a special micro-texture.With StoColor Dryonic, façades dry in any weather and in any climate in record time. So, as well as instant draining and quick drying, the façade also remains naturally clean and just as attractive because microorganisms cannot grow on dry surfaces.
One facade paint for all substrates
StoColor Dryonic can be used on all conventional substrates whether it's render, concrete, brick, metal façades, plastic or façade cladding.
This means that as well as protecting façades against algae growth, areas including gutters, pipes, panels and garage doors can benefit too.
With StoColor Dryonic, façades will look exactly as the designer envisaged. Whether clean white, soft pastels or dark intense shades, the paint is available in an impressive range of colours and with a high level of colour stability.
Intelligent and climate-neutral
In-line with STO philosophy, StoColor Dryonic is the first CO2 neutral paint that has been produced. As well as running all manufacturing facilities on 100% hydroelectric generated power, Sto also calculate CO2 emissions generated during production.
This, balanced with a climate protection project in Indonesia, has resulted in a minimum saving of 180 tons of CO2 per year. More information can be found in the StoColor Dryonic sustainability data sheet.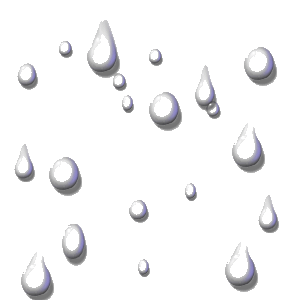 DRYONIC

at a glance:
Quick-drying after rain and dew formation

Protection against algae and fungi growth

Wide variety of colours and high level of colour stability

Forms a tough surface that is resistant to scuffs and knocks

Application to all conventional construction substrates

Climate-neutral

Finish: Matt | Colour range: 800 colours
"The StoColor Dryonic façade paint really is a superior product. Our building was painted at the same time as our neighbour's property. Our decorator, GLR Painters used StoColor Dryonic in white, while the neighbour's decorator used an exterior white trade paint. 18 months later and our house is gleaming white and theirs is back to a faded cream colour."
"We used the StoColor Dryonic façade paint on our property some years ago and we were absolutely delighted with the results. The building looked excellent when the job was done and it has certainly retained its good looks. The paint really stays clean and white. I'd have no hesitation in choosing StoColor Dryonic for any future repainting."
Jerry and GLR team have done a great job. The work carried out using Dryonic has been perfect. It is now two summers and one winter and we are impressed with how long the paint surface has stayed looking perfect. Thank you again for the time spent looking at our problem. Please feel free to use our names if you want any recommendation.
"We're very proud of the fact that we're an authorized applicator for StoColor Dryonic façade paint. It's an incredible, innovative paint that uses techniques found in nature to provide a rugged and reliable surface which both repels any water falling on it and channels it away at the same time. It gives great, long-lasting protection against the growth of algae which can cause staining problems in the future. We've used it on numerous projects and we get great feedback from clients telling us how pleased they are with the long-lasting results."
Jerry Twardy, GLR PAINTERS
Greenller team re-painted and tidied up our large Tower building which is part of Surrey Assembly Hall. We had ongoing problems with green algae growth. Dryonic prooved to be the perfect solution. Four years after tower stillI looks great. Brilliant job, great team, excellent product.
,,Fantastic, high quality, job re-painting the exterior of our 5 story house. GLR started/finished when they said they would, were very polite and considerate, showed a great attention to detail, as well as using top quality materials.